---
NYC's Top Urology Practice
Specializing in the treatment of Erectile Dysfunction and Penile Implant Surgery.
---
Welcome to Fifth Avenue Urology, the practice of Dr. Yaniv M. Larish. We specialize in Penile Implant Surgery & the treatment of Erectile Dysfunction, as well as general urological care of both men and women.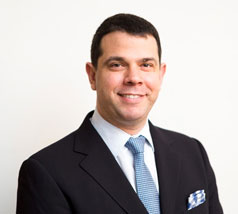 Dr. Larish is an expert in penile implant surgery for advanced erectile dysfunction. He has trained and has extensive experience in performing these delicate and artful surgeries. He is an expert on all types of penile implants and the latest technology. He teaches resident doctors on urological surgery and therefore keeps up with all the latest advancements in penile implant surgery and the newest advancements in the actual implant technology.
Dr. Larish utilizes different types of penile implants based on his expert opinion and vast experience for each individual patient's specific needs. He uses semi-rigid or inflatable implants. The pump inflatable implants come from different manufactures and are each slightly different in their application. He will use his experience in determining which implant is right for each patient.
Dr. Larish served as the former chief resident of Urology at Lenox Hill Hospital. We are focused on providing exceptional, detail oriented, unrushed, and compassionate urological care to men and women of all ages. As physicians, we view the ability to practice medicine as a privilege, not a right. We treat our patients with respect, professionalism and compassion.
We are located in Manhattan, in New York City's beautiful Upper East Side. We offer the most advanced state of the art diagnosis and treatment for all problems of the male and female urological and reproductive systems.
We emphasize discretion and compassion with all of our patients no matter how large or small their problems are. We understand the emotional and physical attributes of urological problems. We understand that problems of the urological system, from the kidney to the genitals, can be worrisome, embarrassing and sensitive. We provide a compassionate and safe atmosphere to discuss and treat problems in a comfortable and confidential environment.
We are experts in conservative and surgical treatments. We never rush patients and never push surgery when alternative, less invasive treatments are possible. We are proud to be ethical and altruistic physicians with a reputation and history to prove it.
We keep up to date with the most advanced technology and pharmacology as the field of urology changes with the times. New medications and procedures are introduced regularly. We are involved with doctor education and training allowing us to easily keep on top of all the new and exciting breakthroughs in the field of urology.
And lastly, we have a great back office team that is well versed in the ins and outs of insurance company procedures and rules to make sure your care and surgery are covered. We run our office with customer care in mind by trying to make sure every patient is comfortable and visits occur in a timely manner.